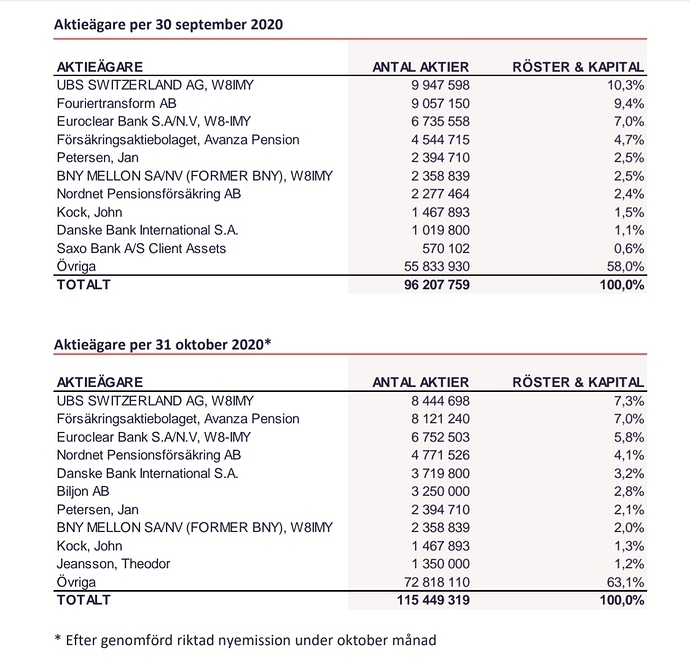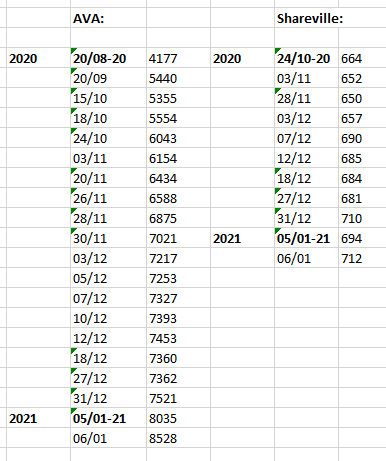 Penser analys 20/10-2020
Motiverat värde 3.80 - 4.00
aac_20201020.pdf (264,2 KB)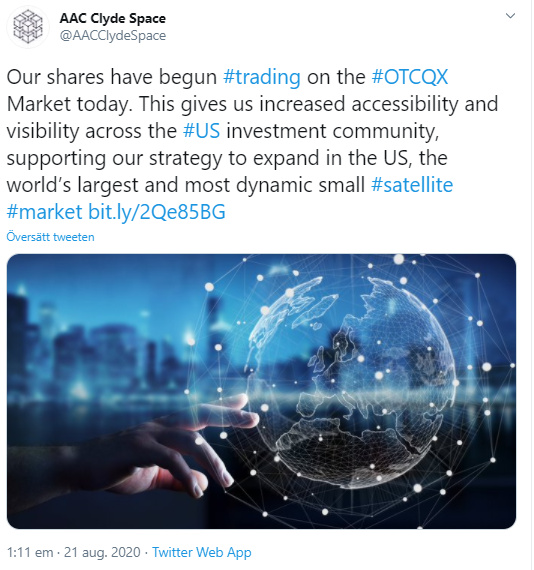 Har kikket litt på dette selskapet, og det er mye som ser spennende ut. Men det hadde vært interessant å høre fra deg som trådstarter @erpe80, hva du synes er attraktivt med selskapet?
Det är en bransch som jag inte vart inom så mycket eller vart investerad i.
Tycker det AAC är fint kompliment i väska.
De har fått en heldel små ordrar och är tydligen kända i branschen för god kvalite.
Samarbete med SAAB nu senast var riktigt fint
Notering i USA tycker jag är särdeles intressant med tanke på rymdindustrin på andra sidan vattnet.
Orderstocken är på 164mill
MCAP på dagens kurs 3.175kr är 305mill

800 miljoner till York Space Systems som är AACs amerikanska partner och har tidigare licensierat flera delsystem från AAC.
Investerarpresentation från Börsveckans Småbolagsdag med CEO Luis Gomes i morgon kl. 09:20

Ny analys från Edison

Valuation: Still in early growth phase
The company recently announced that its shares can now be traded on the OTCQX market in the US, providing more direct access for US investors, as one of AAC Clyde Space's strategic goals is to increase its operational US presence. Our capped DCF, using zero terminal growth and a calculated WACC of just under 12%, currently returns a value of SEK6.0 per share on our reduced estimates.
"Resten av året kommer vara hektiskt - så håll ögonen öppna", säger VD Luis Gomes.
I går kom info om att Mediuminvest har sålt nästan hela sitt innehav på 13 miljoner aktier över marknaden sedan juli. Får hoppas på att säljtrycket avtar nu.
2020-09-17 AAC Clyde Space AB (publ)
Mediuminvest A/S har meddelat AAC Clyde Space att de sålt så gott som hela innehavet i AAC Clyde Space. Per 30 juni 2020 uppgick Mediuminvests innehav till 13 385 000 aktier. Aktierna har sålts över marknaden under perioden juli till dags dato.